The BizActually Origin Story-With Mircea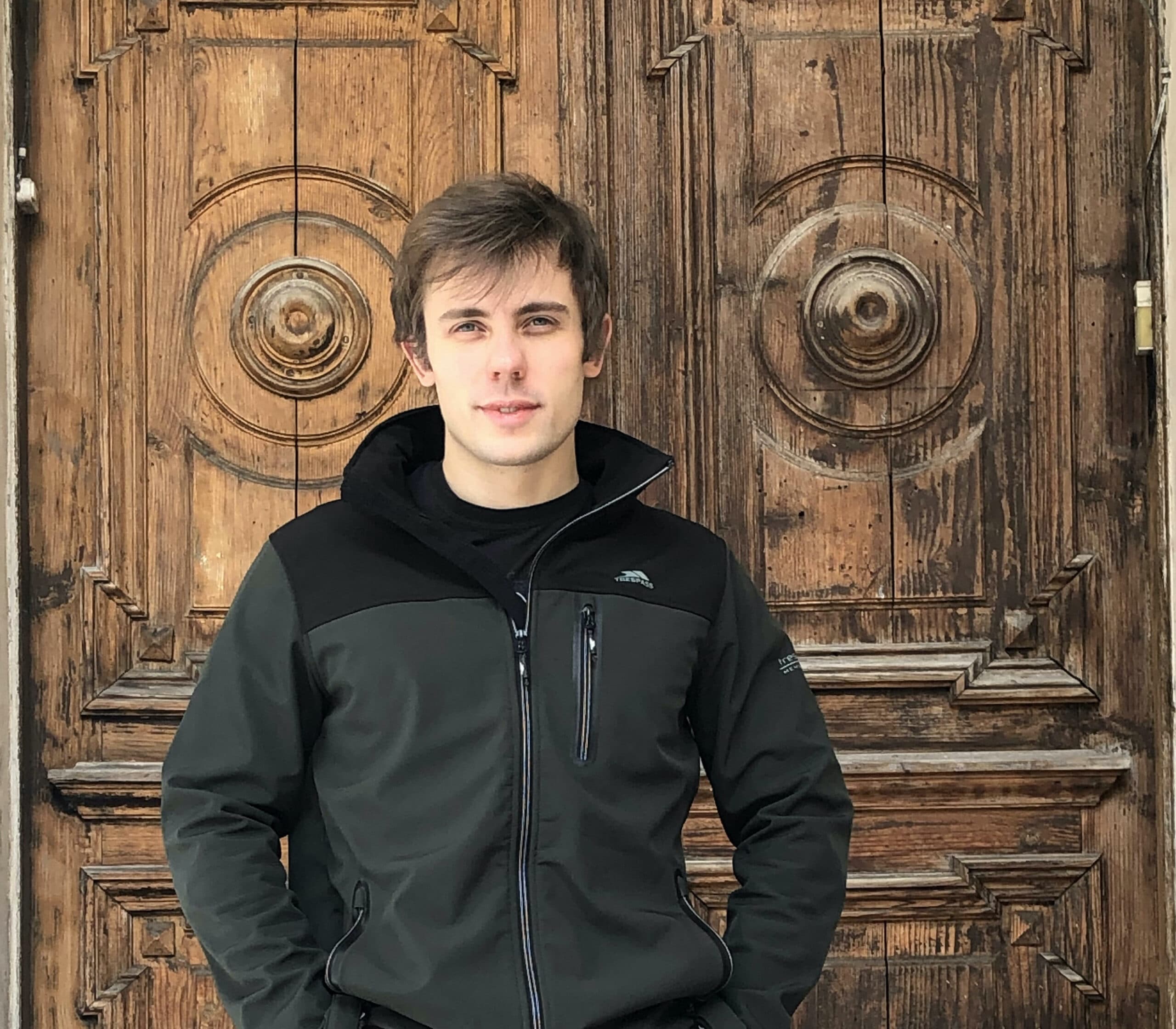 Hello there!  Mircea, here.  In this article, I'd like to take you through the major events that led me to join forces with my mother and father to form BizActually. 
My Strange Adventure in L.A.
In 2018, I embarked on my first serious adventure in business.  It was my final year in college, and towards the end of first semester, I made the decision not to pursue either further schooling or a corporate career after graduating.  Instead, I would travel to Los Angeles, and join forces with one of my closest friends to build a business from the ground up and break into the tech startup world.  At least, that was our glorious plan.
By this point in my college career, I had pretty much committed to pursuing a life of entrepreneurship.  In addition to the usual motivations of expanded personal freedom and independence, I had this vision of spending the rest of my 20s (at least) in austere devotion to building my own business from scratch.  (For the record, I am faithfully living out this vision to this day)
So, just days before final exams, when I received my friend's call with his proposal to start a business together, there really wasn't much need to deliberate—I was in.  Over the next several months, I completed my degree and worked in a warehouse to collect enough funds to travel to L.A. (where my friend was living at the time).  
Finally, in August of 2018, I made the move.
My friend's initial business idea was to create an online platform connecting day traders and litigants struggling to fund their lawsuits against much, much larger organizations.
Litigation finance was a well-established, brick-and-mortar industry, but really hadn't been taken online and made available to everyday, regular people facing nearly impossible odds in the courtroom. 
One of the central problems we identified was that too many "winnable" lawsuits were being cut short prematurely by litigants who simply could not carry them on any further with a limited budget.  Instead, they would accept far-from-favorable settlements from their legal adversaries—usually multi-million or billion-dollar corporations. 
So, our initial "napkin-sketch" solution was to bring together struggling litigants and day traders for a mutually beneficial investment opportunity.  We would identify and vet suitable cases, connect the litigants with interested investors, write the necessary contracts, and ensure all parties received their agreed-upon shares of any damages awarded in a successful lawsuit—all on a proprietary online platform (that we would have to build).
This next part might sound familiar…
Neither of us had started a business before, so we didn't exactly have a clear strategy for moving forward.  Nevertheless, our initial excitement and energy carried us onward, and we were extremely productive at first. 
On my father's advice, we began reaching out to industry insiders—attorneys, legal scholars, litigation finance experts, and software engineers—and setting up interviews both in-person, over-the-phone, and via Zoom.  We also ramped up our secondary research online, learning as much as we could about our industry, our potential customers, and our potential competitors.
In all honesty, we somewhat begrudgingly researched our potential competitors (per my father's advice) because we figured that we were the only ones out there pursuing this kind of business model. 
Oh, were we wrong.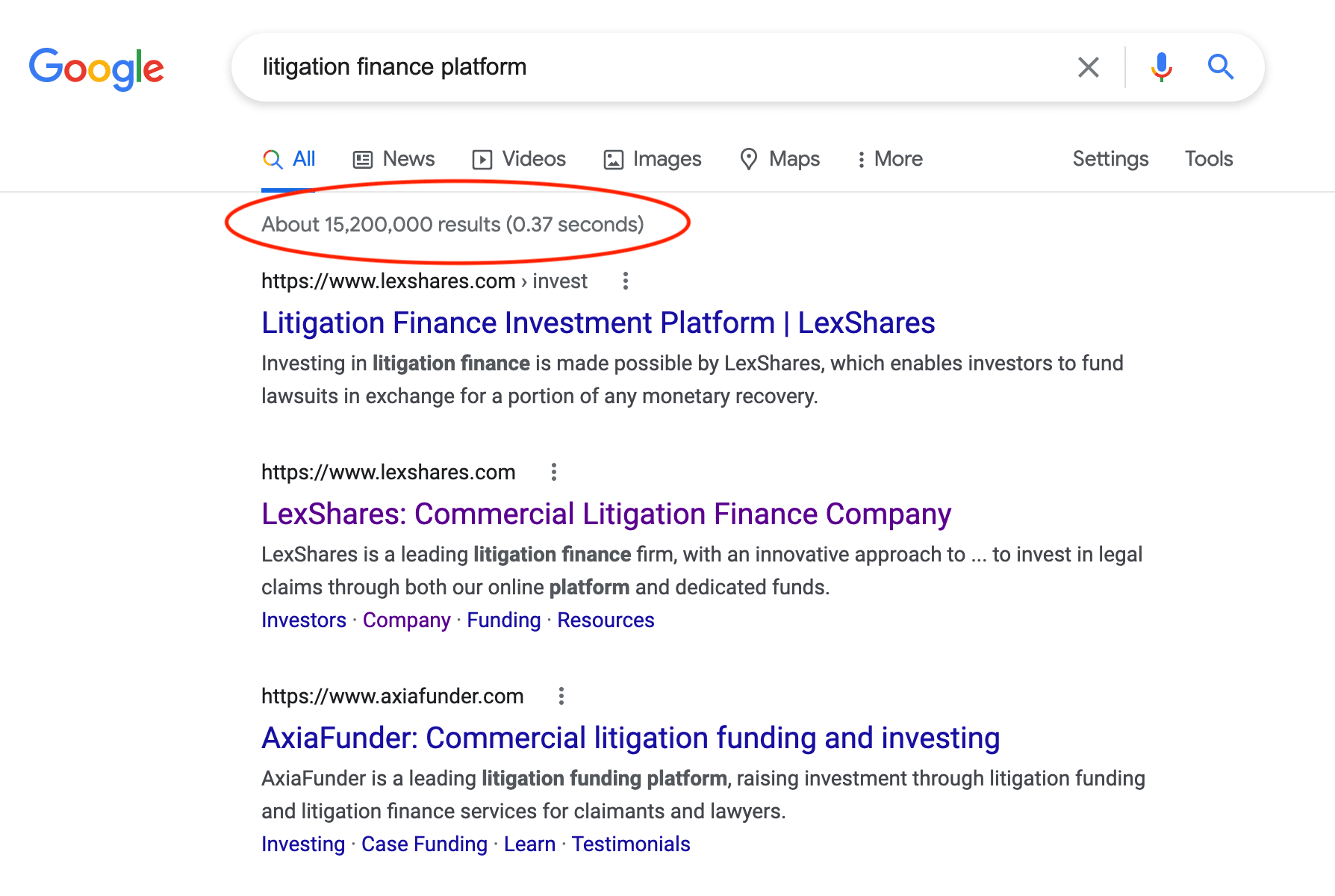 A quick Google search for "litigation finance platform" brought up pages upon pages of results, and we rapidly discovered that we were one of multiple startups working in the same general space—albeit with slightly different approaches.
Initially, when we discovered that there were, in fact, other people out there working on similar business models, we passed from feeling defensive to somewhat insecure, and finally a bit dejected. 
If you've ever suddenly learned that someone else out there is doing the same thing you're doing (or maybe had the idea before you), you can probably relate.
But we bounced back quick—especially after my father pointed out to us that this happens to the vast majority of new business owners and startup entrepreneurs.  In fact,  it's often a good thing to discover that there already exist competitors out there operating in your industry.  This indicates that there actually is a market for your solution, and by examining these competitors, you'll likely learn all sorts of things that you hadn't even considered before.
For example, by combing through one of our main competitor's website and social media we discovered a key flaw in our initial solution, which could have been fatal had we remained oblivious to it.  It turned out that due to certain regulations strictly enforced by the U.S. Securities and Exchange Commission (SEC), we could only legally invite "accredited investors" to join our platform as traders—not simply anyone out there with a PayPal or Stripe account interested in investing some of their money in a lawsuit for a possible payout. 
However, our restoration to high energy and productivity was short-lived.  While my father occasionally looked into our progress and gave us some casual advice, we insisted on remaining on our own and kept somewhat isolated. 
Probably another common trap that new business owners and startup entrepreneurs fall into—i.e. trying to do everything on their own without any advice or mentorship.
It didn't take long for us to get distracted by tangential issues like:  Should we incorporate?  What should our logo be?  Etc. 
These issues aren't totally trivial, but they probably aren't the right things to focus on in the very early stages of building a business from square one.
Long story short: after several months, we ended up halting the project and pursuing our separate paths. 
We've all heard the infamous statistic that nearly half of all new businesses fail within their first five years. 
But I wonder how many business projects end before they even really begin (or before they become significant enough to be recorded as "businesses" in the official reports)?
My Next Venture: BizActually
In the larger scheme of things, my experience in L.A. was crucial to my development as an entrepreneur.  Even though we ultimately chose not to move forward with building our litigation finance platform, my friend and I both gained invaluable experience "getting out of the office" to corroborate our research findings and validate our business decisions with real industry insiders, potential customers, and even some competitors.
In addition, I learned first-hand how hard it really is to bring a new business into existence and how valuable it can be to have help and advice along the way from others with more experience. 
Perhaps most importantly, I learned what it really means to be "on the clock" out there in the real world with a limited and rapidly diminishing budget.
At some point, the money you saved up to devote to building your business will run out, so it's critical that you prioritize certain tasks above others, especially in the very early stages. 
However, determining which tasks to prioritize can be tough, particularly if you're on your own or have little-to-no prior business experience.  This is another place where real-time feedback, support, and advice from others with varied experience can make all the difference—as long as you're open to hearing it 😉.
In the months following my departure from L.A., I discussed all these points (and many more) with my father, and we both concluded that my experience was not unique, but typical for new business owners and startup entrepreneurs. 
The problems I encountered in L.A. were the same experienced by so many of my father's former SBDC clients and MBA students over the years.  As an up-and-coming entrepreneur, he himself had struggled through the same challenges in his own businesses.
Before long we began talking about the possibility of starting a business together with the aim of helping new business owners and startup entrepreneurs, like me and my friend, get through the early phases of building a business… and beyond.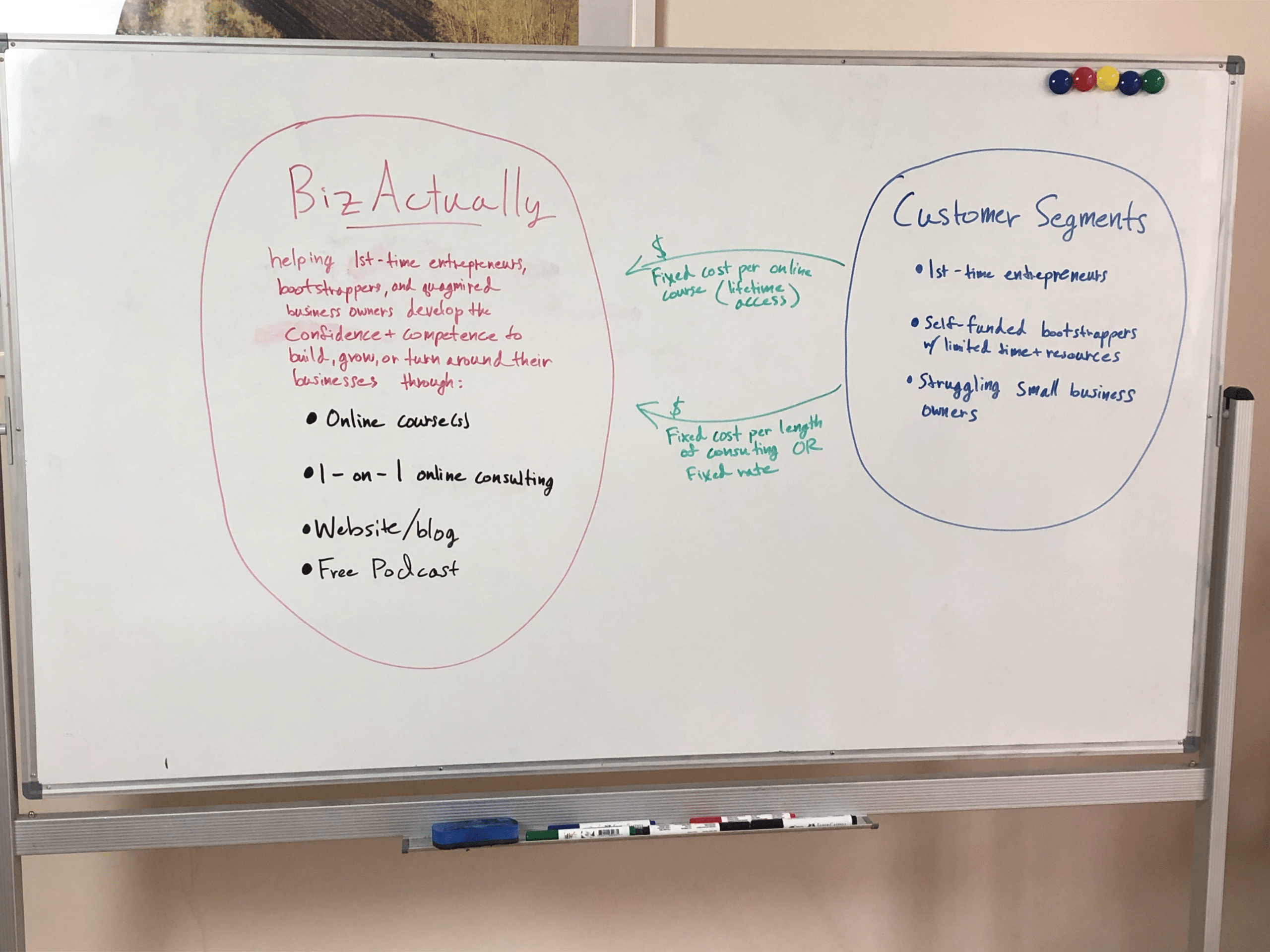 At that time, the online learning industry was booming with companies like Udemy and Teachable growing exponentially.  The somewhat overlapping industry of online coaching was also on the rise, so we figured that we could start out by combining elements of both. 
The initial idea was to build a website, fire up our blog, produce and film a static online course to release on Udemy, and launch a private coaching program for first-time entrepreneurs building their businesses from scratch.  My father would do the coaching, and I would handle the technical side—as a result, I would be able to continue my own development as an entrepreneur while learning from him along the way.
However, it didn't take long for us to learn that static online courses (the kind that you can download or move through at your own pace without interacting with the instructor) just aren't enough to help move someone through the unpredictable startup journey. 
They're great for learning the "What", "Why", and some of the "How", but the reality is that as soon as you get out there and begin implementing, everything changes around you. 
Unique, unforeseen obstacles materialize out of thin air, you have real-world decisions to make every day that will impact both your business and your personal life, and you don't always have time to block off for working through another book or online course.
On the more positive side, new opportunities can spring up all around you in places you could never have anticipated, and you'll have to decide how to respond in real time—you may even find yourself contemplating a 180-degree pivot.
Everything I just described actually happened to our first private coaching client, at some point or another, during 2020.  The static online course that we were developing (along with my mother, who had joined us as a co-founder by this point) was a great instructional tool and resource for our client, but what he really needed was something more. 
He needed an immersive environment in which he could connect with our team as well as with other like-minded new business owners and startup entrepreneurs in real time to get feedback, support, and advice at every stage of building his business. 
This realization is what eventually inspired us to modify our original thinking and build BizActually into an online safe haven for startup entrepreneurs and new business owners with our premier offering being an 8-week-long, interactive "Startup Bootcamp." 
Our 8-Week Accelerated Startup Bootcamp combines dynamic engagement and 1-on-1 coaching to help startup entrepreneurs and aspiring business owners (just like me in L.A.) successfully navigate the early stages of starting a business, from idea to launch.
So, if you're still with me and interested in finding out even more, just click the green button below…